Derealisation:
(Virtual) Therapy︎
1. My final BA work, 'Derealisation: Virtual Therapy' is a mixed-media creation centred around derealisation. The motivation behind my graduation project is to put rather challenging experiences into the context of artistic discourse, as I believe it helps to observe them from a safe distance and remove the stigma surrounding mental health conversations. While exploring the phenomenon from an individual angle, I am also aiming to stress out the pandemic and psychological state dynamics.
From sooting lull to complete deconstruction, the project takes on a visual journey through a derealisation episode. Derealisation is a complex state of mind, which can manifest through the feeling of estrangemen,isolation, delusions, memory impairment and longing for the past. Despite apparent negative aspects of this feeling, I strive to conceptualise it through an aesthetical approach, narrating abstract sensations through various mediums.
cinematography / post-prod ALEKSANDRA BORISSOVA
make-up / hair design ALEKSANDRA SEDJUKA
vfx / post-prod ANASTASIJA ZENAKINA
muse / model ANASTASSIA IGNASOVA

music / sound design IGNAS BALCIUS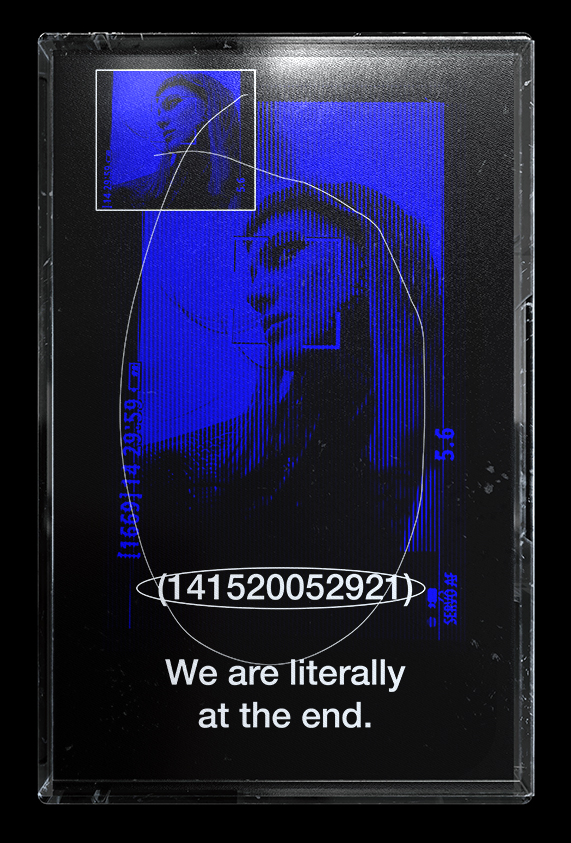 Solace ︎︎︎

Monday Febrary 12 2021 - Solace - Long nights are the worst - there is no solace. I want to explain these feelings to you, but I don't where to start. I think reality has more than 3 dimensions, but we are never going to be able to experience them in our lifetime. Because we are so busy, so distracted, so wrapped with the thoughts of how cool we look and who likes us and stuff. Do you think we have discovered everything there is to discover? Just try to imagine if there is more to our reality. Please focus. Focus.



2. As pandemic continues to take a toll on many people's mental health, and as the habitual world order becomes increasingly distant, it may seem impossible to accept the new reality and find solace in it. However, for an artist, the deconstruction of established perceptions of the surroundings can be a huge source of inspiration. While the initial emotional reaction to the current events often carries bitter rejection, finding new meanings in what at first sight seems like unapproachable chaos can be a catalyst for radically new creative processes.

Without stable access to my university's studios, I have faced the challenge of reimagining my project with the resources I had. Being a predominantly studio-based artist, I had to regroup and adopt new practices: combining various mediums, such as film, photography, graphic design, collaging and working with neural networks, led me to profoundly rework my project on post-production stage and bring it to an ultimately another level of conceptual depth.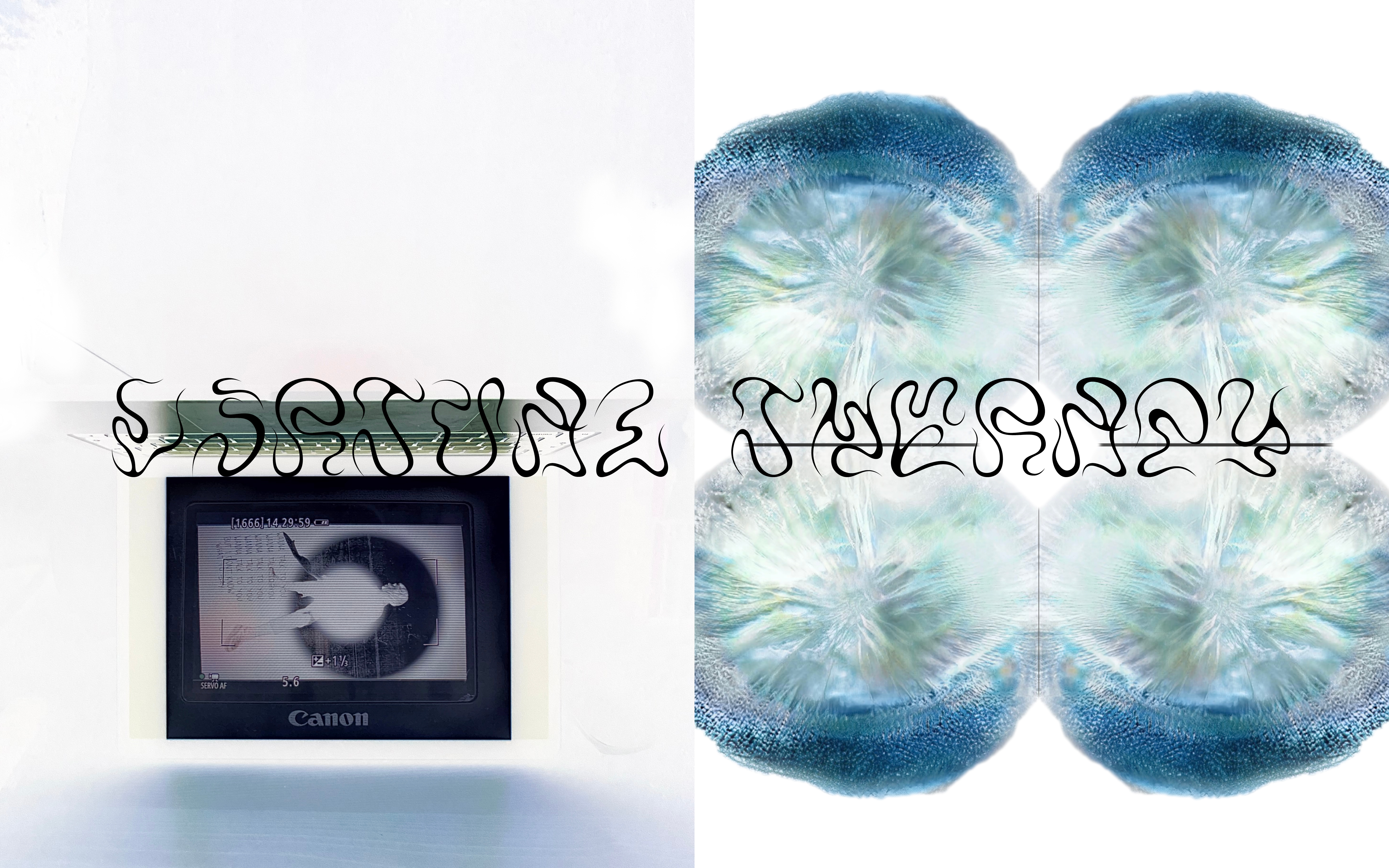 Entropy ︎︎︎

Friday April 9 2021 - Entropy - What is the objective reality, can you describe it? "Objective reality" refers to anything that exists as it is independent of any conscious awareness of it. As soon as we pay attention to something, it changes. Do we reckon we've just discovered everything there is to discove then? What if something is hiding from us?


3. While bigger commercial and editorial productions continued to happen, pandemic suggested working independently for many smaller-scale artists, including art students. Drastically impacted work dynamics have catalysed many creatives to learn to communicate through new media channels.



Within my artistic practice, I often use the environment and models to evoke a mood or narrate a concept. In this approach, material defines the whole piece of work, while post-production helps to consolidate visuals and add finishing touches to the idea. However, this time, I have built my storytelling around experimental media such as neural network ArtBreeder. Being exposed to the general audience only recently, this new medium allowed me to think out of the box and create without following traditions. As the central concept behind this creative engine is to experiment with breeding and reshaping high complexity visuals, this resonates with my exploration of derealisation, where I use the phenomenon as a tool for reinventing creative processes.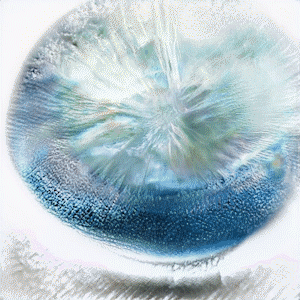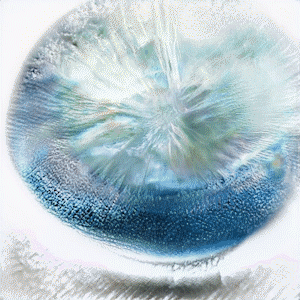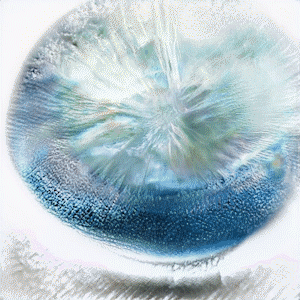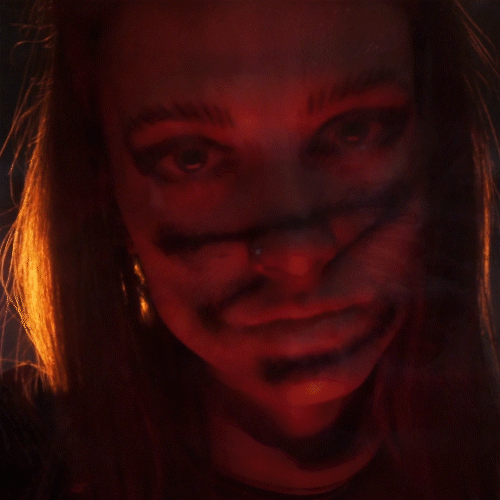 Tangibility ︎︎︎

Wednesday May 5 2021 - Tangibility - I think the universe is full of wonders, and they are just waiting for us to become better, to actually open up. What if something is just waiting for us to prepare for the next stage? We need to embrace today's reality before moving on. "Must wildness submit to the law of man? Can both sides finally become integrated? A new world order."

4. When living in the era of the NFT boom, it might seem like traditional and digital art communities are more divided than ever. However, the rapid digitalisation processes we have witnessed throughout 2020 and continue to see in 2021 may allow us to bridge the existing gap. Pandemic catalysed all traditional art events to transform and stream online. While we all crave to go back to museums, these developments will drastically change the industry in future years. Despite it might feel like current digital art discourse is projecting too bold of a vision about the future, I believe it is an extraordinary leap for each artist to learn to combine tangible and abstract.
The objects shown below are envisioning the thesis stated. When working on post-production, I have wondered how my project would look like in a traditional art medium. Therefore, I have reimagined my concept by creating prints for a potential commercial uptake and a more conceptual publishing option. By doing so, I have challenged myself to communicate the ethos of my project through an unexpected combination of multidimensional forms.



Special thanks to: Christiana Handjiapapa, Nadya Dzyak, Elena Garcia.


Mental Health Help Resources (UK)

Samaritans. Telephone: 116 123 (24 hours a day, free to call), Mind Infoline. Telephone: 0300 123 3393 (9am-6pm Monday to Friday) or text 86463, Rethink Mental Illness Advice Line. Telephone: 0300 5000 927 (9.30am - 4pm Monday to Friday).