12 ︎︎︎ Brighter Than Us

Visual practise for BA dissertation, 2021
The practical study "Better Than Us" is visually exploring the relationship between the revival of nostalgic attitudes towards the Soviet era and visual identities of the young creative generation. The practice is addressed as an editorial spread, utilising fashion photography, graphic design and typographic considerations. While exploring the contemporary visual aesthetic trends, the project also communicates an acute Eastern European political climate.
Art director & photographer:
Anastasija Labekina
@byanalabekina
Model: Anastassia Ignashova
@vvosmoe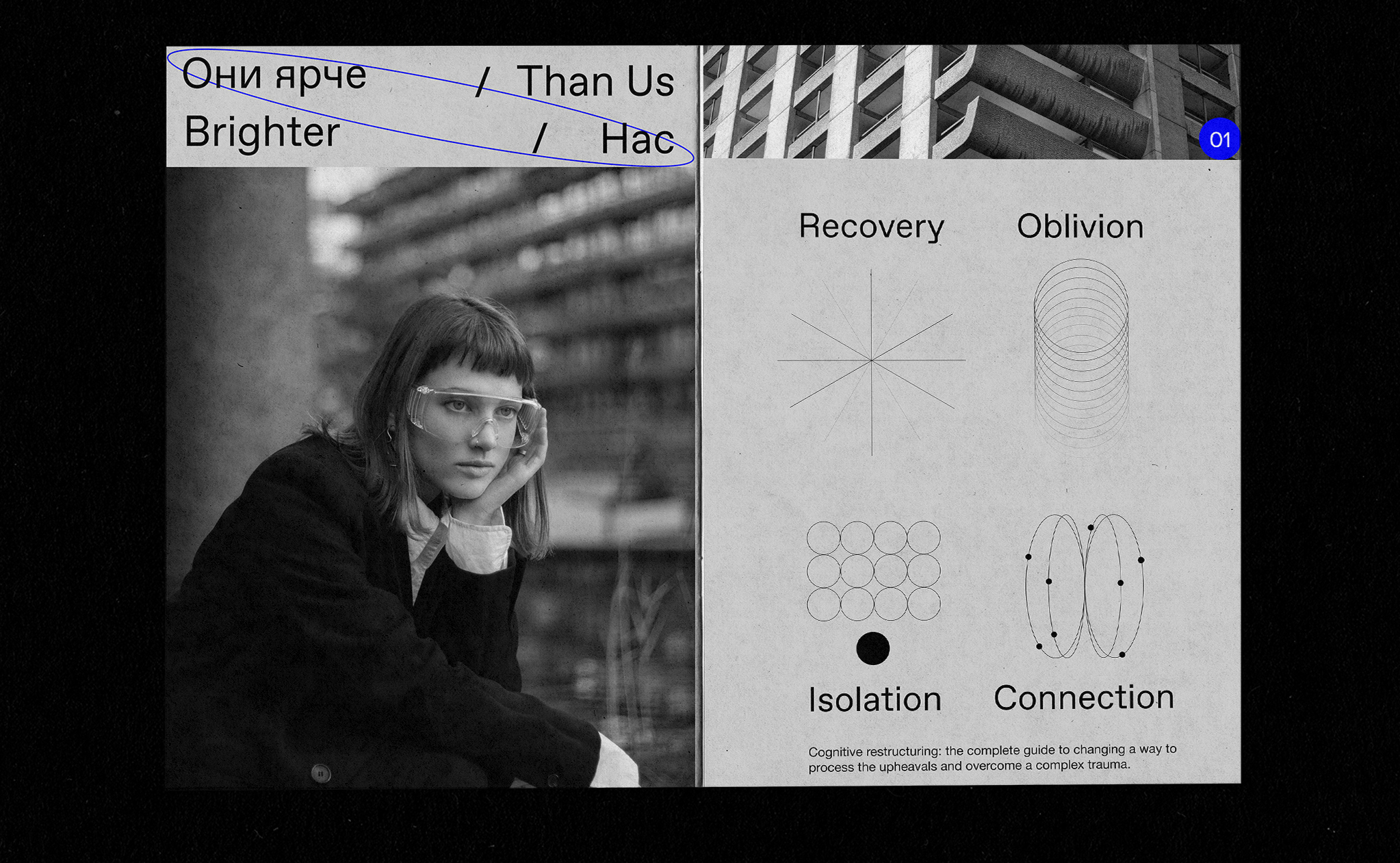 13 ︎︎︎ (Lon—don)

University Placement Project, 2021
Poster designing and sourcing for the student-run reatil store.
Inspired by London urban scenery, the posters combine minimalist mobile photography and brutalist photography.
A3 format, mock-ups designed by me
Art director, photographer and designer:
Anastasija Labekina
@byanalabekina
Client:
Re:So Southampton